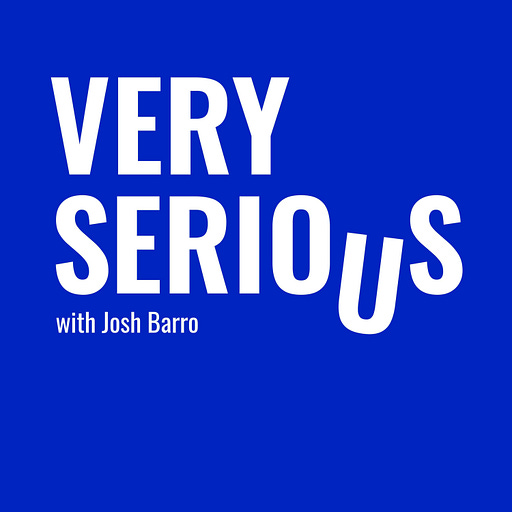 Sep 23 • 36M
Fall Cocktails with Peter Suderman
The author of 'Cocktails with Suderman' offers cocktail strategies for autumn and into winter, including a pumpkin spice old fashioned and cocktails designed to be served at room temperature.
Very Serious is a weekly conversation with top political commentators, columnists and policymakers, focused on how events in the news relate to major, long-standing controversies in politics, economics and culture. Host Josh Barro is joined by a rotating set of regular guests to work out the ideas behind the arguments on topics serious and not-so-serious. It's a great conversation across ideological lines that will leave you entertained, enlightened, and maybe even persuaded.
Dear listeners,
First, a programming note.
This is the first edition of the Very Serious podcast that contains paid subscriber-only content. If you're a free subscriber, you should see a 36-minute episode; if you're a paying subscriber, you should see a full 50 minutes. Paying subscribers: you can get the full version of the episode (and any future premiu…
This episode is for paid subscribers