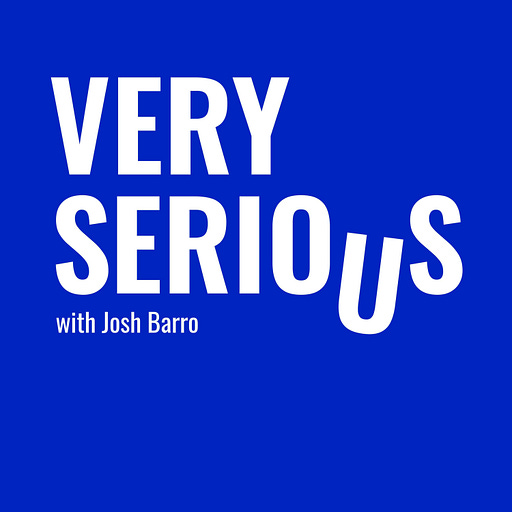 Feb 10, 2022 • 38M
David Leonhardt on COVID mitigation benefits and costs
Very Serious is a weekly conversation with top political commentators, columnists and policymakers, focused on how events in the news relate to major, long-standing controversies in politics, economics and culture. Host Josh Barro is joined by a rotating set of regular guests to work out the ideas behind the arguments on topics serious and not-so-serious. It's a great conversation across ideological lines that will leave you entertained, enlightened, and maybe even persuaded.
David Leonhardt, author of The Morning newsletter from the New York Times, is one of the most influential writers on COVID and COVID policy. He talks with Josh about how he synthesizes expert views for a broad audience, how to help people weigh costs and benefits, and the future of COVID response after Omicron.
---
See acast.com/privacy for privacy and opt-out information.