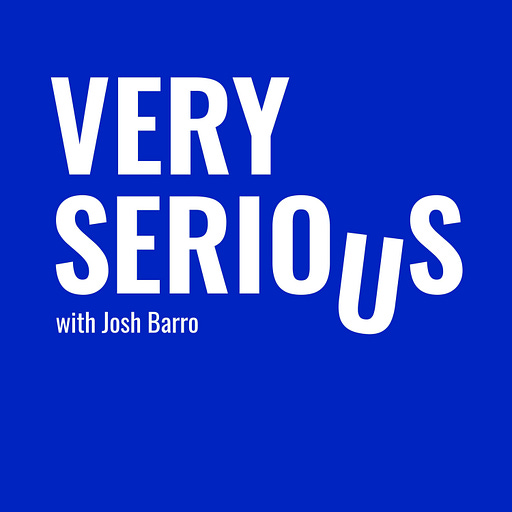 Mar 24, 2022 • 47M
New Risks from China, with Patrick Chovanec
Very Serious is a weekly conversation with top political commentators, columnists and policymakers, focused on how events in the news relate to major, long-standing controversies in politics, economics and culture. Host Josh Barro is joined by a rotating set of regular guests to work out the ideas behind the arguments on topics serious and not-so-serious. It's a great conversation across ideological lines that will leave you entertained, enlightened, and maybe even persuaded.
It's the other big global crisis right now: China faces a new COVID surge, and it's responding with lockdowns that will worsen global shortages and inflation. China has other troubles, too: a bursting real estate bubble, and a geopolitical partner – Russia – that's waging a war of choice and roiling global energy markets. With China's economic and epidemiological successes under threat, how will Chinese leaders respond? What will that mean for the US economy? And what does the Ukraine war mean for the Russia-China partnership and China's designs on Taiwan? Patrick Chovanec, an expert on the Chinese economy, joins Josh for a tour of the risks and opportunities in the US-China relationship at this critical time.
---
See acast.com/privacy for privacy and opt-out information.