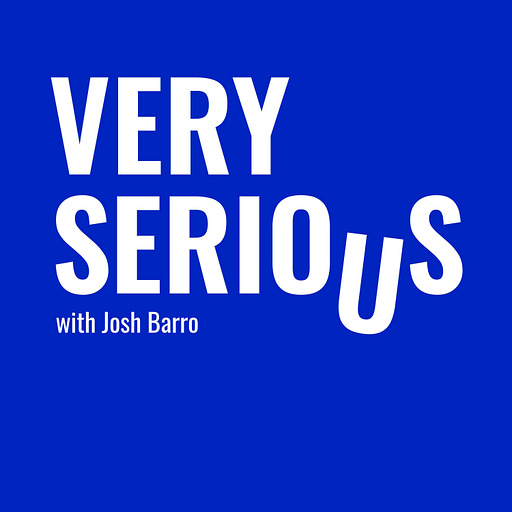 Jan 14, 2022 • 38M
YOU are the economy
Very Serious is a weekly conversation with top political commentators, columnists and policymakers, focused on how events in the news relate to major, long-standing controversies in politics, economics and culture. Host Josh Barro is joined by a rotating set of regular guests to work out the ideas behind the arguments on topics serious and not-so-serious. It's a great conversation across ideological lines that will leave you entertained, enlightened, and maybe even persuaded.
It's a question you hear a lot during COVID: How do you balance the economy with people's well-being? But the economy is part of people's well-being. On this week's show, Josh talks with Elizabeth Bruenig of the Atlantic and Megan McArdle from the Washington Post about what COVID has taught us about what makes a good economy for the people. They discuss where the public and private sectors have stumbled, and how the most acute economic need has shifted from income support to sufficient provision of goods and services. Plus they talk about Customers Behaving Badly, and how the pandemic has impaired individuals' good sense about how to behave economically.
For more Very Serious conversation and opinions, join us at joshbarro.com. Send your Very Serious comments to mayo@joshbarro.com.
---
See acast.com/privacy for privacy and opt-out information.