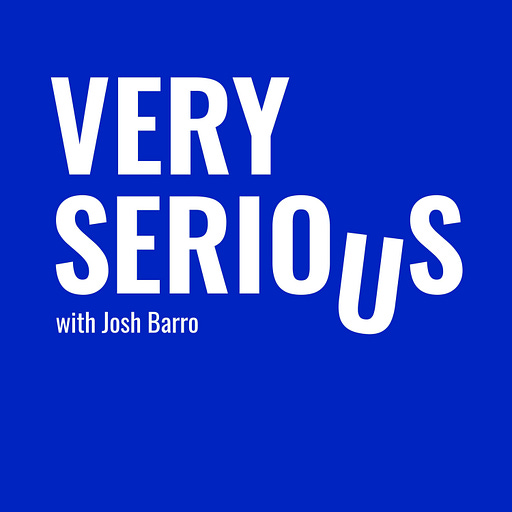 Feb 17, 2022 • 40M
Inflation, with economist Jason Furman
Very Serious is a weekly conversation with top political commentators, columnists and policymakers, focused on how events in the news relate to major, long-standing controversies in politics, economics and culture. Host Josh Barro is joined by a rotating set of regular guests to work out the ideas behind the arguments on topics serious and not-so-serious. It's a great conversation across ideological lines that will leave you entertained, enlightened, and maybe even persuaded.
Inflation is the highest it's been in decades. Why? Economist Jason Furman talks with Josh Barro about where inflation comes from, and what we've misunderstood about it in the past. Fixes to the supply chain or to COVID aren't likely to do much about it, and Jason tells us why. Plus: what the Federal Reserve can and should do to tame inflation, and whether Congress and the Biden administration can jump in to ease economic pain, and what President Biden's picks for the Fed are likely to do on inflation, banking and climate in years to come.
---
See acast.com/privacy for privacy and opt-out information.