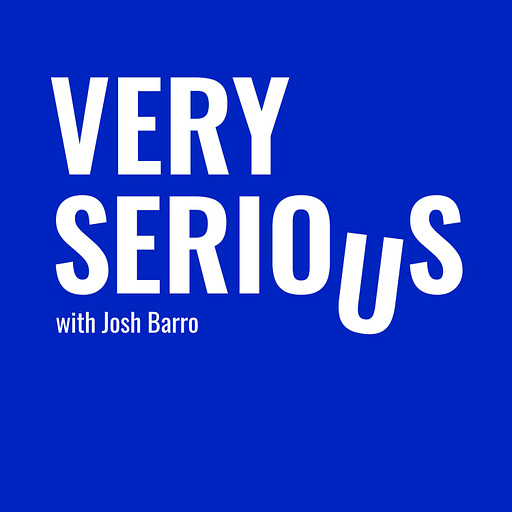 Mar 17, 2022 • 44M
Ken White on defamation and Donald Trump
Very Serious is a weekly conversation with top political commentators, columnists and policymakers, focused on how events in the news relate to major, long-standing controversies in politics, economics and culture. Host Josh Barro is joined by a rotating set of regular guests to work out the ideas behind the arguments on topics serious and not-so-serious. It's a great conversation across ideological lines that will leave you entertained, enlightened, and maybe even persuaded.
It's an All the Presidents' Lawyers reunion with Josh and attorney Ken White! Josh and Ken discuss the implosion of the Manhattan DA investigation into Donald Trump's financial statements. Did DA Alvin Bragg lose his nerve, or was this a weak case he was wise to drop? Plus, Josh and Ken talk defamation: There's been a lot of lying and litigation about lying lately, but most of it hasn't amounted to much. Why did Sarah Palin lose her case against the New York Times? Why is E. Jean Carroll the most fearsome defamation plaintiff Trump has faced? And will the Supreme Court let officials "open up the libel laws"? Tune in to find out.
---
See acast.com/privacy for privacy and opt-out information.