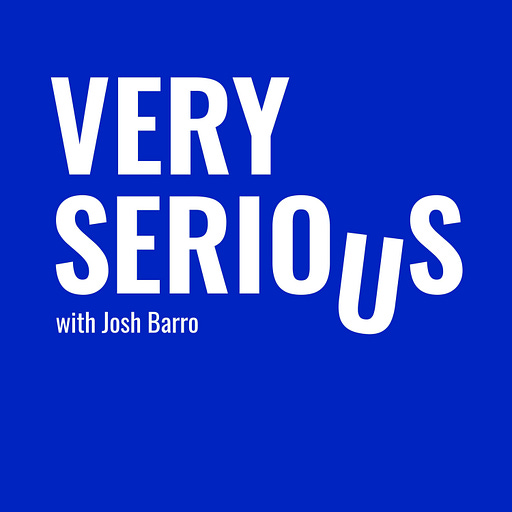 Jan 21, 2022 • 44M
What do voters want, and how can we know that they want it?
Very Serious is a weekly conversation with top political commentators, columnists and policymakers, focused on how events in the news relate to major, long-standing controversies in politics, economics and culture. Host Josh Barro is joined by a rotating set of regular guests to work out the ideas behind the arguments on topics serious and not-so-serious. It's a great conversation across ideological lines that will leave you entertained, enlightened, and maybe even persuaded.
If your friends have ever struggled to choose a place to go to dinner, you know people aren't always very good at accessing and articulating their preferences. This also matters in politics – how do you get voters to tell you what they feel about the issues and which ones they really care about, when they may not really know? Pollsters Kristen Soltis Anderson and Brian Stryker talk to Josh Barro about how they collect useful information about what voters think, and how it can be used to explain why Democrats lost in Virginia, how voters on both sides think about January 6, and what's on voters' minds going into the midterm election cycle.
For notes and links mentioned in this episode (and for more Very Serious conversation and opinions), join us at joshbarro.com. Send your Very Serious comments to mayo@joshbarro.com.
---
See acast.com/privacy for privacy and opt-out information.